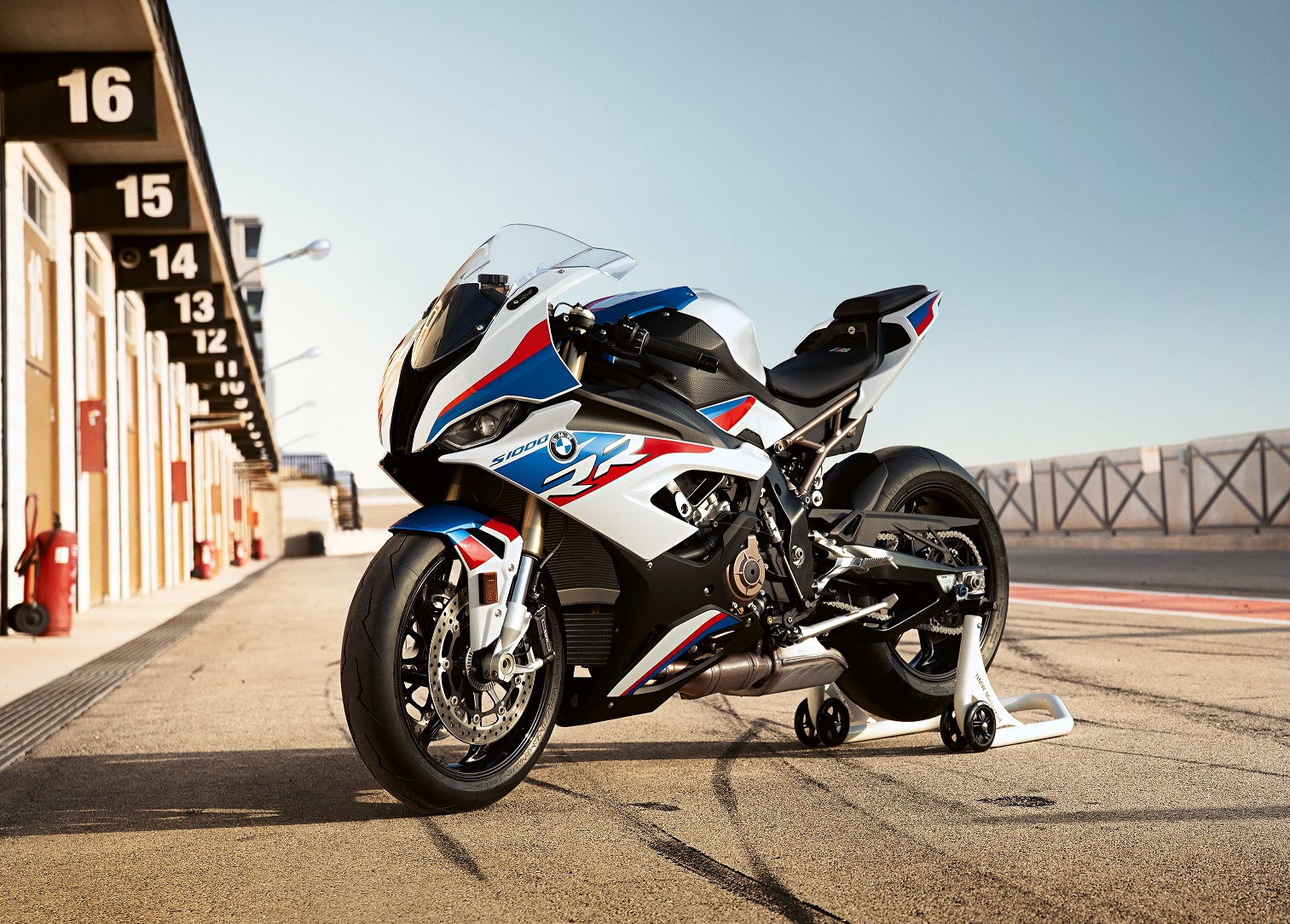 Get ready for major upgrades in the BMW S 1000 RR. BMW's M Division – BMW's legendary performance car subsidiary – and BMW Motorrad will get a performance-centric crossover.
A new M Performance kit will be available for BMW S 1000 RR inventory in Southern California. The kit includes a motorsport paint finish, M carbon fiber wheels, an M chassis kit with swingarm pivot and rear-ride height adjustment, an M lightweight battery, Pro Mode and an M sport seat.
How BMW M Division Motorcycle Parts Enhance Rider Experience 
The features in the M Performance kit add fun, excitement, convenience and class to the BMW S 1000 RR. With the new motorsport paint finish, your motorcycle will have the sporty look you've always hoped for. An "M" logo is featured on the finish, highlighting the incredible BMW M Division.
The M carbon fiber wheels and M lightweight battery both keep this motorcycle from being too heavy. These features, along with the M chassis kit, also help make this motorcycle comfortable and maneuverable.
"Typically, BMW's M Division is known for its cars, like the M3 and M5, but it's nice to see some of that M Division DNA make its way over to motorcycles, which are every bit as important to BMW's history as its most iconic cars," BMWBlog.com wrote.
Visit Southern California BMW Motorcycle Dealers to Test Ride a New Bike
Learn more BMW performance parts when you visit Southern California BMW Motorcycle Dealers near Los Angeles. We have several convenient locations, including dealerships in Riverside, CA, and in San Diego, CA.
At our dealership, we carry a huge selection of motorcycles and scooters, suiting the needs of all our customers. Stop by to check out our inventory, or to test ride the motorcycle you've had your eye on.