TAKE A DEMO RIDE, GET A FREE TICKET
Take the demo ride of your life at a participating SoCal BMW Motorcycle dealer and get a free ticket to the 2019 Long Beach IMS Show! BMW Motorcycles, Make Life a Ride.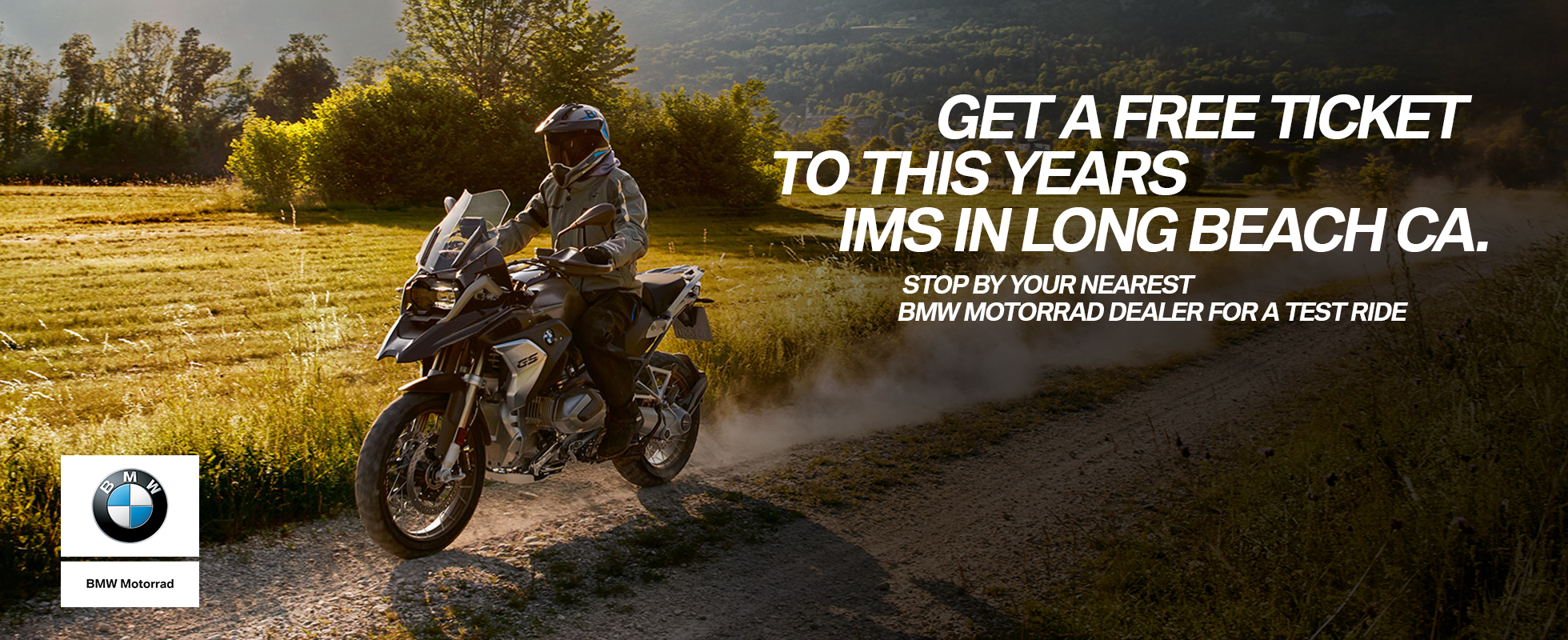 The Progressive International Motorcycle Show is cruising into the Long Beach Convention Center November 22-24. Come see the latest 2020 vehicles from leading motorcycle manufacturers, and shop the hottest parts, gear and accessories.  Take a test ride at a local BMW dealer before the show and earn your way in for free. Valid on 1-day admission online tickets only.
Schedule Test Ride to get your free ticket to the 2019 IMS in Long Beach, CA.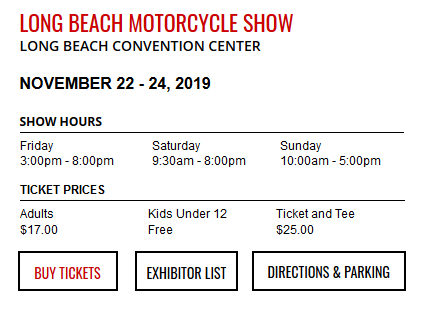 In order to receive a ticket, you must complete a test ride at one of your So Cal BMW Motorcycle dealers.
Disclaimer:
If you would like to ride:
You'll need a valid motorcycle license – No permits
Apparel minimum requirements: DOT approved helmet, eye protection, long sleeve shirt, long pants, closed-toe over-heel shoes
Rider and Passenger minimum age is 18
If you've consumed alcohol today, please visit us another day
Please arrive 10 minutes early, ready to ride
You must be present for roll call and the rider's meeting