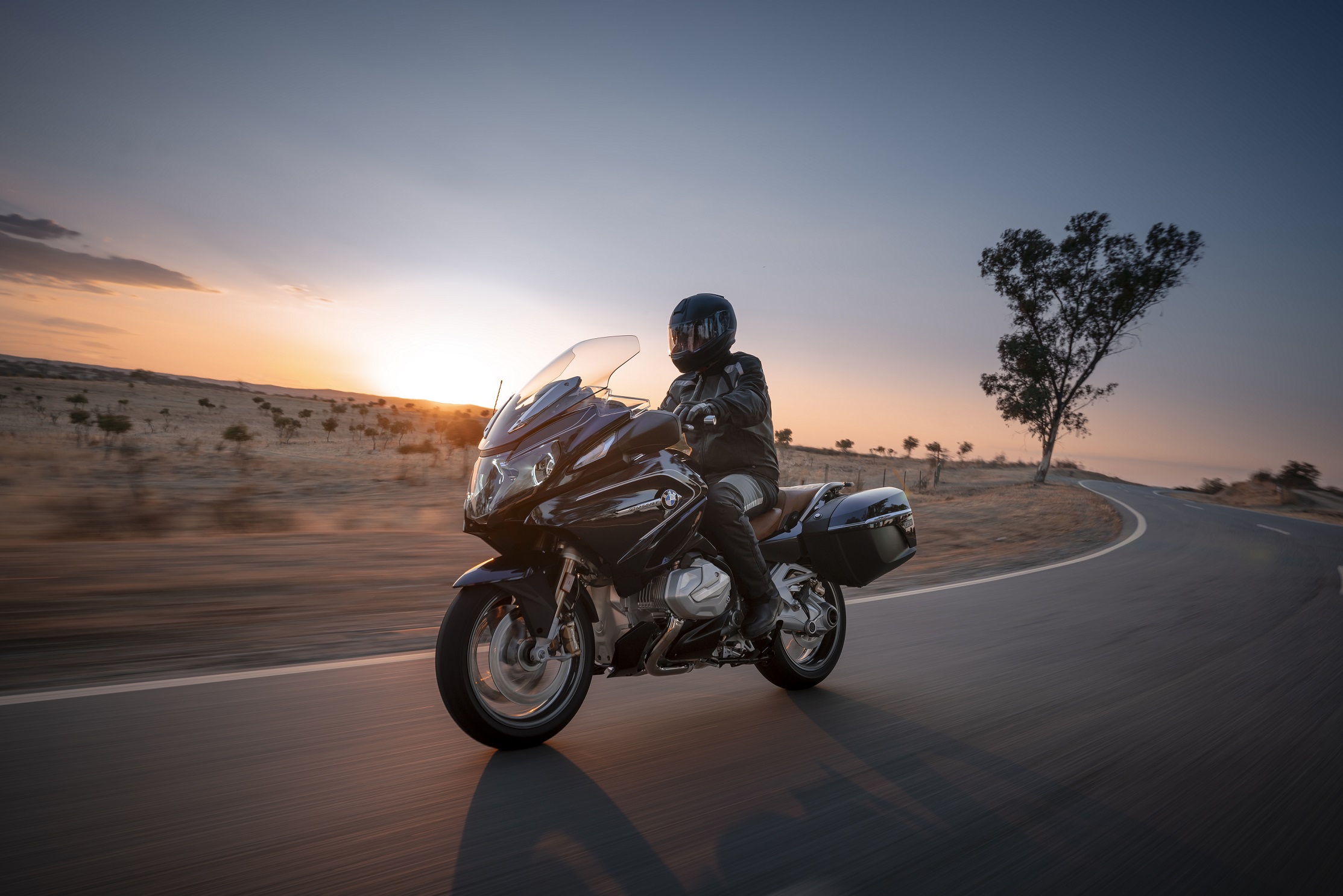 We're about to witness some great new upgrades to the powertrain of the BMW R1200 series. The bestselling sport touring bike lineup has some performance innovations coming at it and they are quite thrilling. As of right the 2018 model year, the GS and RT models have a 1170cc flat-twin boxer engine, but 2019 will bring upgrades not only in engine size but features as well.
Wait Until You See the Power
For obvious reasons, the upgrade is prompting a name change. The R1200 line is now known as the R1250 line, which includes the R1250GS and R1250RT. The newest R1250 engine adheres to Euro V efficiency standards so while the bike has additional power, its fuel efficiency and emissions have improved. This added performance and efficiency is due to the new variable valve timing system BMW Motorrad is calling BMW ShiftCam Technology. BMW ShiftCam allows the new 1254cc engine to translate that power to your tires smoothly and efficiently. Expect a power boost from 125 horsepower to 134 horsepower.
To experience this newfound power for yourself, come to a Southern California BMW Motorcycle Dealer near you! We've got locations from San Diego to Riverside and we're ready to get you on the back of a new BMW bike today.
Are You Ready for More Power?
If you live in Riverside, CA or near Los Angeles, CA, then you can get in on the action. All the latest BMW Motorrad releases, complete with the newest innovations, are available near you. It's time for you to get on one of these fine motorcycles. Check out the entire BMW motorcycle inventory for sale at one of our dealerships in Southern California. With locations conveniently placed in San Diego, CA, you have no reason not to see what's new at Southern California BMW Motorcycle Dealers. We have bikes set aside just for you to see. Visit us today.