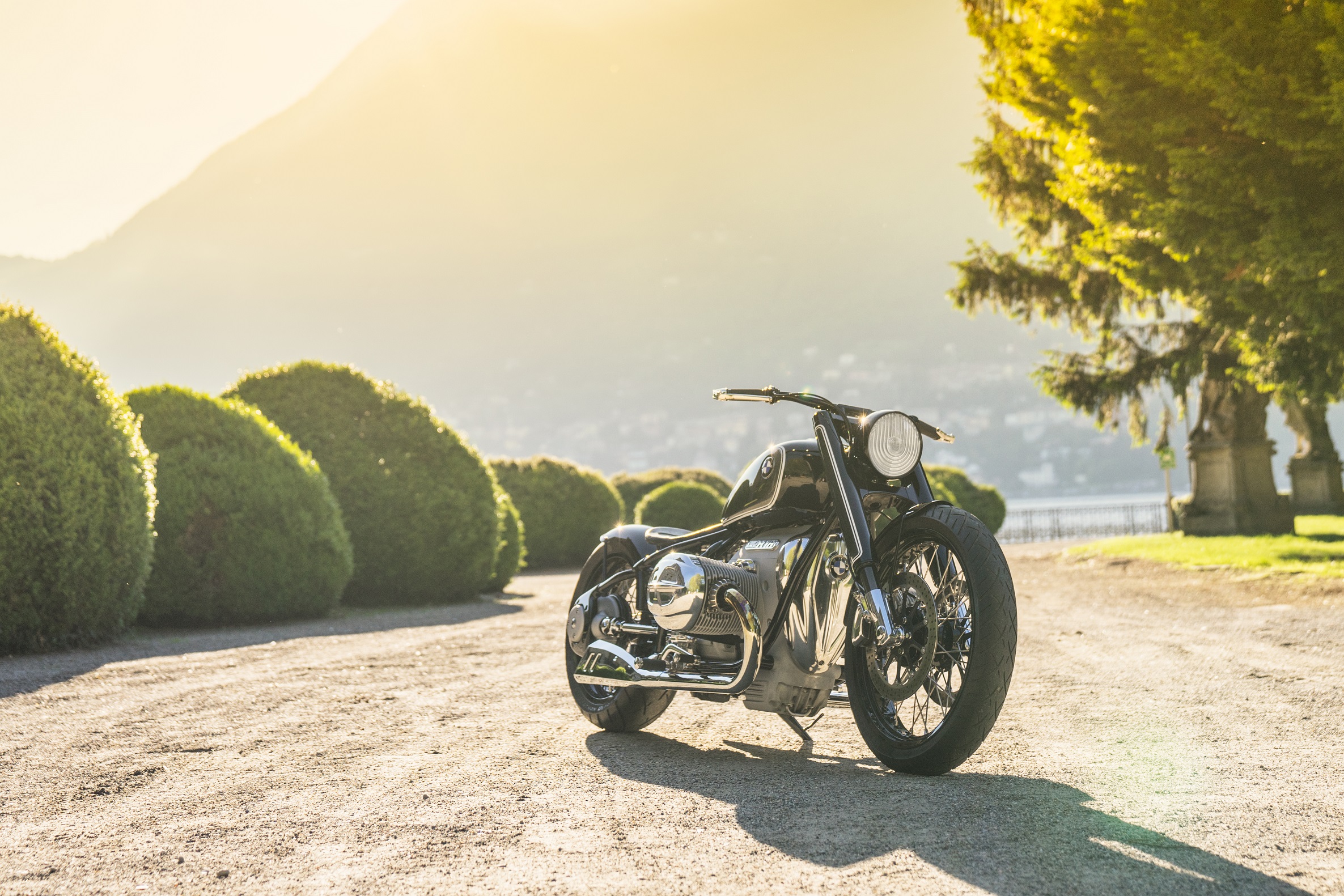 BMW Motorrad announced its incredible new BMW concept motorcycle at the Concorso d'Eleganza Villa d'Este last month. The BMW Concept R18 is a unique BMW Motorrad custom bike that highlights the best of vintage and modern features. This impressive motorcycle features great performance, comfort and style.
Performance and parts on the BMW Concept R18
Inspired by the boxer engine of the 1960s, the Concept R18 features an amazing, modernized two-cylinder 1800 cc boxer engine with modern air and oil cooling and bigger displacement. This engine gives the motorcycle incredible power. The Concept R18 is limited in terms of new technology to keep it as classic as possible.
The BMW Concept R18 offers tons of style
With a somewhat minimalist approach to its design, the BMW Concept R18 showcases the best of BMW. This motorcycle has an exposed universal shaft and fuel tank and a cradle frame. The black paintwork is elegantly accented with hand-painted, white contrast line on the fork and fuel tank. Yellow-gold varnish further enhances the look of this motorcycle. The headlight design and leather seat have a 1950s-style look.
"The frame and tank create a common line all the way from the steering head to the rear wheel hub and lend a flowing elegance to the side view. The large spoke wheels (front: 21 inches; rear: 18 inches) provide a secure stance and perfectly balance the dominant power unit," according to a BMW Motorrad statement.
Although the concept R18 is not available for purchase, you can find a wide and impressive selection of BMW motorcycles at a dealership near Los Angeles, CA.
Check out new BMW motorcycles for sale in Southern California.
Visit Southern California BMW Motorcycle Dealers from San Diego, CA, to Riverside, CA, and many cities in between to test drive a new BMW motorcycle. We offer a great selection of motorcycles; from heritage bikes to touring motorcycles.