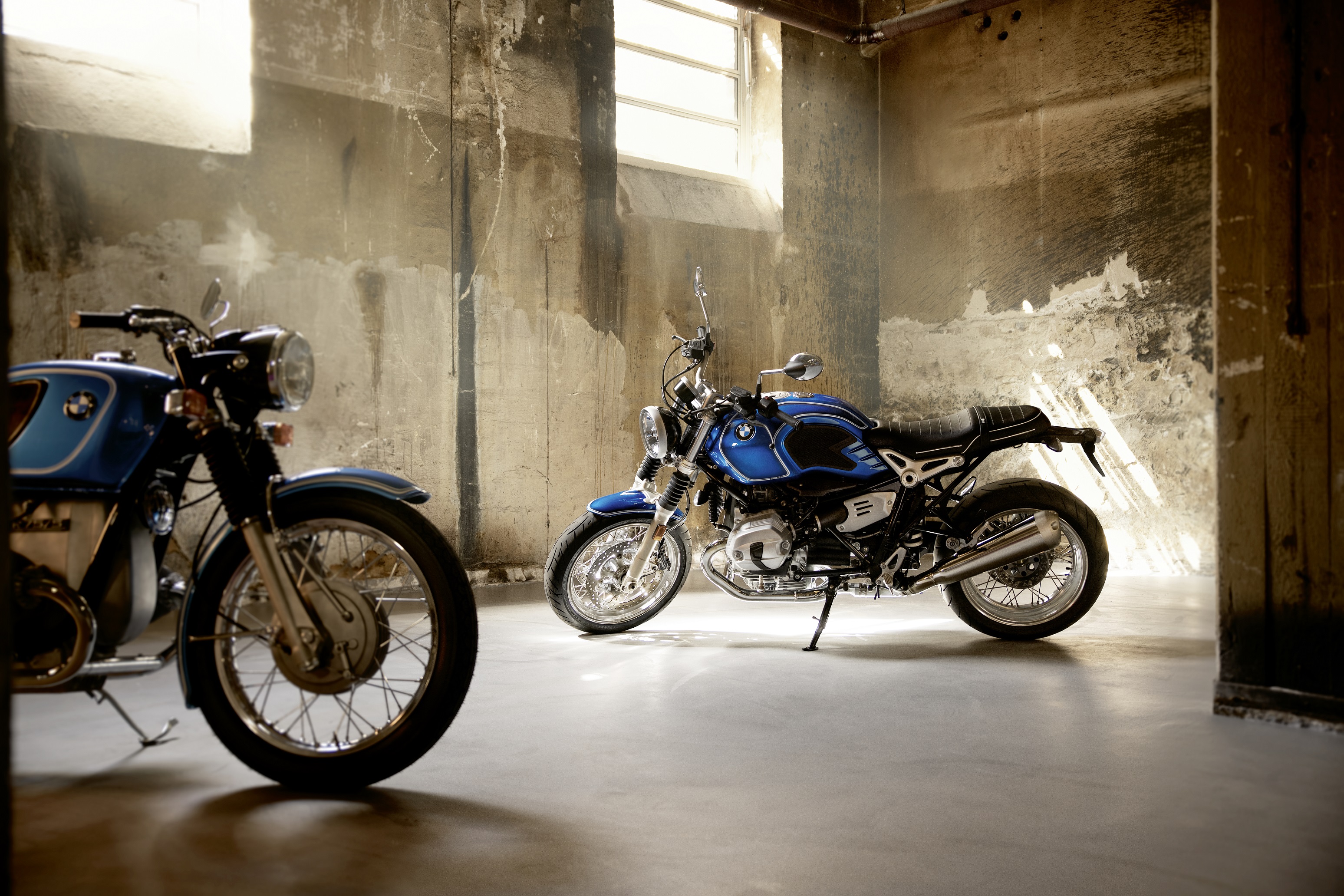 With the popularity of the BMW R nineT line, it's only natural that riders throughout Southern California want to know as much as they can about every new addition. The newest BMW R nineT /5 joins the classic and authentic R nineT bike line that remains a popular choice for riders throughout the nation. The newest addition to the lineup marks the 50th anniversary of the /5 Series. Let's get a closer look at what changes were made to the updated BMW R nineT /5 and what it means for riders.
Updates Done to the BMW R nineT /5
The anniversary model is fitted with standard heated grips to keep your mitts warm on even the longest journey; just one piece of modern luxury on this classic-looking bike. Even with the iconic design, the engineers added a contemporary twist to the construction. It also comes with knee pads, a Lupine Blue metallic body finish, smoke effects and a double line on the fuel tank. There's chrome on the rear mirrors, rear silencer and exhaust manifold for a complete look.
Aluminum Silver is used on the engine coatings, wheel hubs, spokes, gearbox and fork slider tubes. The potent engine has a 1170cc engine with 110 horsepower output. ABS comes standard as well as Automatic Stability Control. There's no denying that this bike is going to make some waves at our Southern California BMW Motorcycle dealerships.
Can You Handle a New Bike?
Whether you want the new BMW R nineT /5, or you are looking for other BMW motorcycles for sale in Southern California, we have the selection you need. Whether you want a scooter for getting around the city, or you desire a sports bike, we've got you covered. Every ride in Southern California is better when you are on the back of a BMW bike. It's time for you to stop in Southern California BMW Motorcycle Dealers and see what's new. We have a full inventory and amazing sales happening right now. Don't miss out.