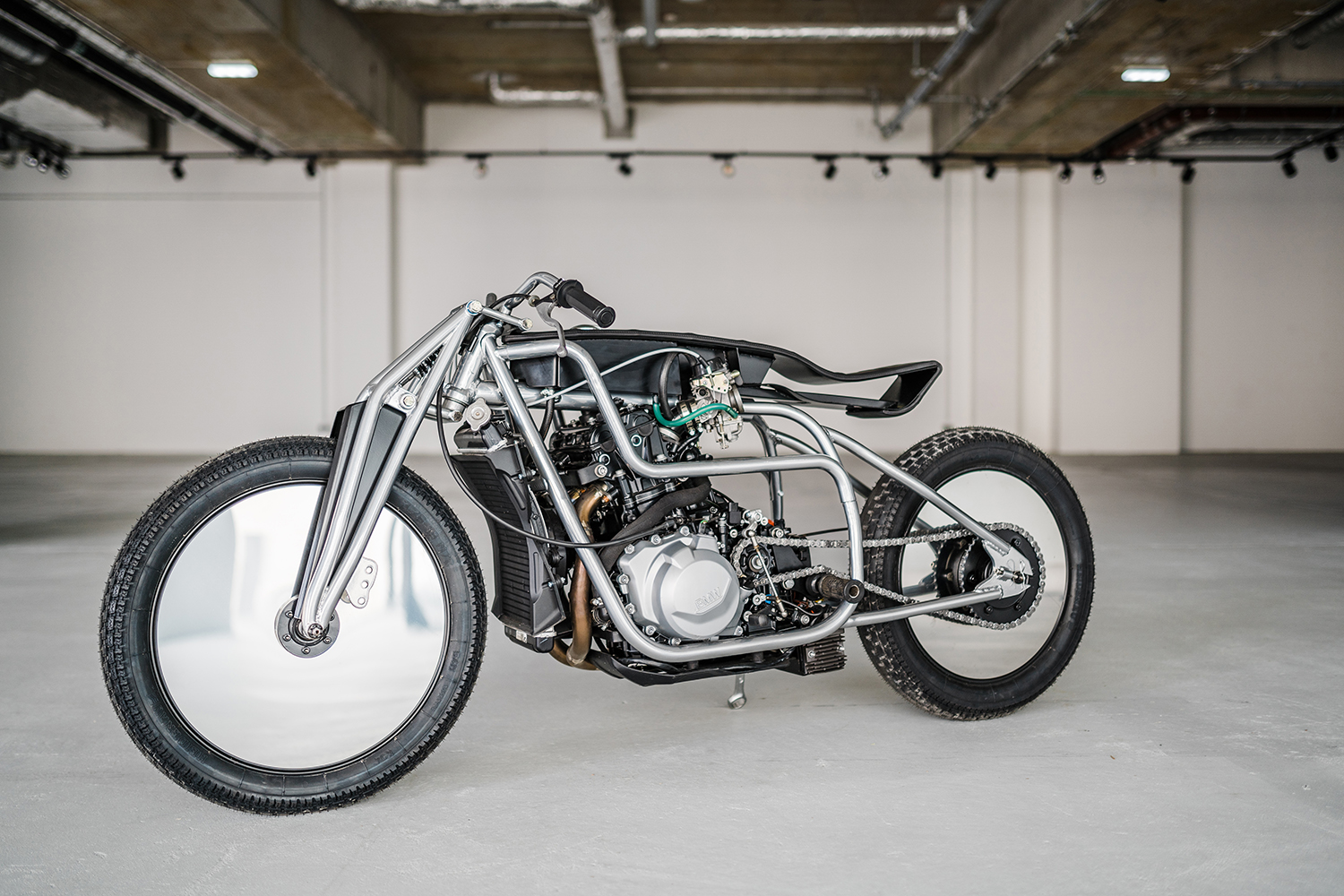 Krautmotors recently released the Bauhaus 100 to commemorate the 100-year anniversary of iconic German design school Bauhaus.
Bauhaus? What's That?
Bauhaus started off as a German school of the arts in the early 20th century and later evolved into a modern art movement in itself known for its strong drive of architecture and design. The movement remains very influential in the world of modern and contemporary art and architecture today.
2019 marks the 100-year anniversary of Bauhaus. To celebrate the occasion, Custom cycle designer Rolf Reick worked with Krautmotrs to craft the Bauhaus 100, which combined influences of the BMW Motorrad F 850 GS custom adventure bike with Bauhaus alumni Marcel Breuer's Lounge Chair design.
Bauhaus 100 has Roots in the  F 850 GS Custom Bike
The BMW Motorrad F 850 GS custom bike inspired the creative design and structure of the Bauhaus 100 thanks in part to its slim yet powerful engine size as well as its ability to tear up any type of terrain it encounters.
The Bauhaus 100's design honors the movement of the bike with its exterior style. While building the model, Reick chose a slim and light engine design, which made the BMW F 850 GS perfect for what he was looking for.
Because Reick wanted to make sure custom parts comprised much of the Bauhaus, so he built the fork, tank, exhaust, seat, and R60/6 frame for the bike. Reick was so persistent on developing most of the bike himself, it took him almost half a year to complete. The process started in January and ended in July.
The Bauhaus 100 motorcycle is completely functional and will be put to the test during the StarrWars race at the Neudeutsch Flat Track in Perris, CA.
Find a BMW Custom Bike for Yourself Today
Check out our F 850 GS Adventure bike at Southern California BMW Motorcycles Dealers at various locations in Southern California.
Come to a Southern California BMW Motorcycle Dealers location near you to view BMW motorcycle inventories in Southern California. For more information on BMW custom bikes, parts, service, a test ride, and more, stop by a Southern California BMW Motorcycle Dealers location today, in Riverside, San Diego, LA County, Orange County and elsewhere!