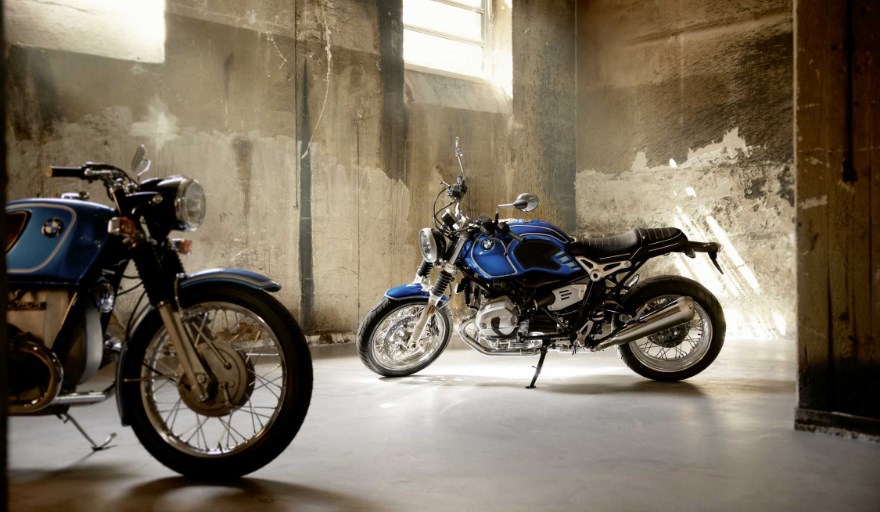 It was 50 years ago that BMW R nineT /5 started production. To celebrate, there is a BMW Motorrad anniversary model. Let's start with a trip down memory lane before looking at the new BMW R nineT /5 in San Diego, CA at Southern California BMW Motorcycles. 
Tracing the Roots of the BMW R nineT /5
The production of BMW automobiles increased exponentially in the 1960s. That's when the company decided to begin construction of motorcycles. The operation started in 1969 with a staff of 400 employees. At first, it was the R 50/5, R60/5 and the R 75/5 that began the long heritage.
It didn't take long for people to realize how amazing this lineup was. It's fair to say that they were an immediate success.
New BMW R nineT /5
The latest lineup of BMW R nineT /5 bikes in Riverside, CA continues to please riders in every way. The anniversary edition features bright body colors to bring back the heritage style. It also features standard heated grips, which rekindles more of the older era.
Furthermore, the motorcycle has contemporary knee pads and an elaborate Lupine Blue metallic finish. The rear mirrors feature chrome as well as the rear silencer and exhaust manifold. The Aluminum Silver coating on the gearbox, wheel hubs, fork slider tubes, spokes and engine also bring back some of the feel from the original models.
Additional features include:
1,170 cc boxer engine producing 110 horsepower
5 x 17-inch front spoke wheel
5 x 17-inch rear spoke wheel
Standard ABS
Standard ASC
Lupine Blue metallic front mudguard
Standard heated grips
Double seat
Telescopic fork with gaiters
Feel the Thrill
You don't have to wait to see the new BMW motorcycles for sale in Southern California. Stop by Southern California BMW Motorcycle Dealers to see what's new and exciting. Check out some of our available BMW programs, which offers you great ways to save on your next BMW motorcycle. Browse through our vehicle showroom to find the best motorcycle for you. You can test ride a new BMW bike in Southern California the next time you are near Los Angeles, CA. We can't wait to see you on the back of a new BMW motorcycle.