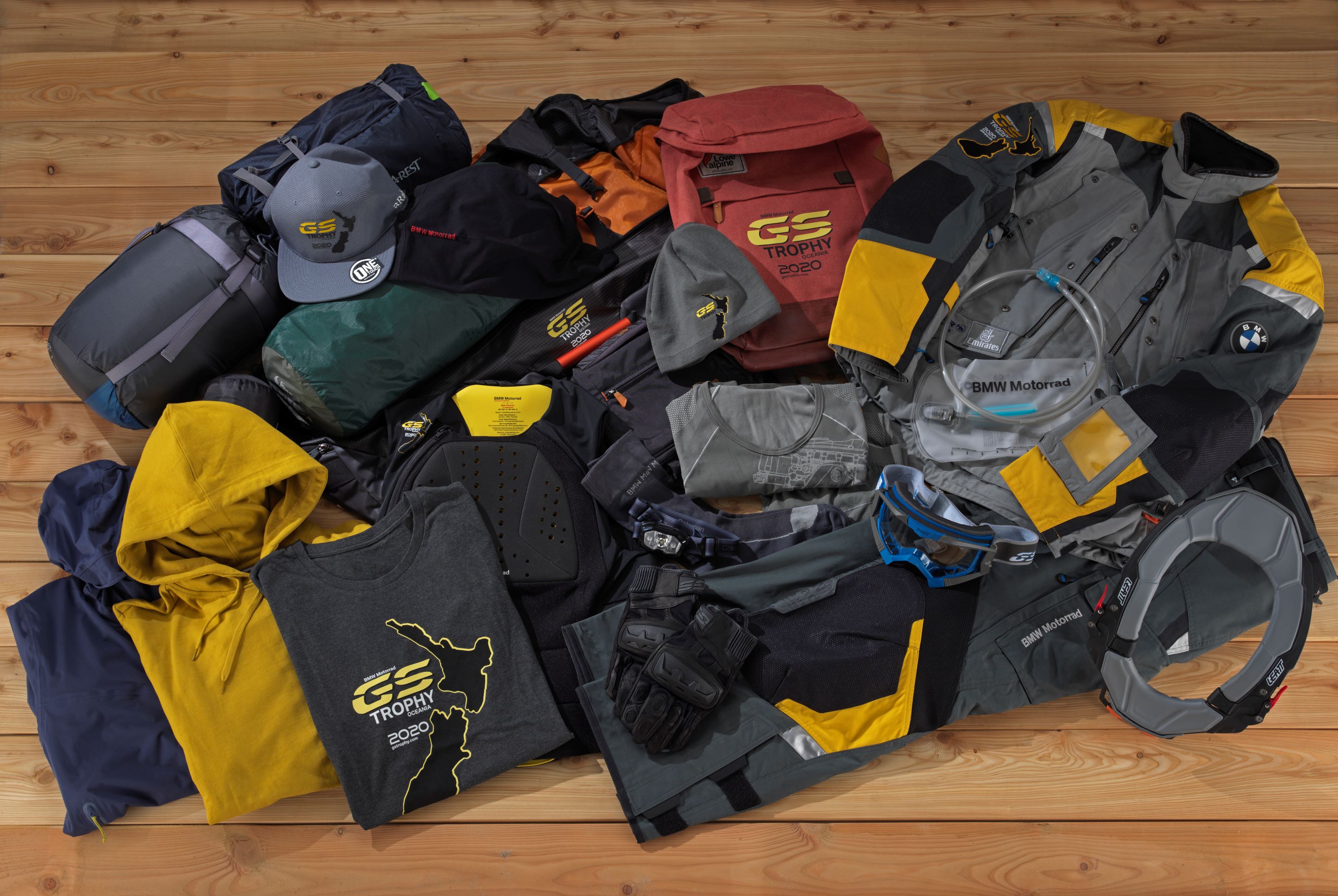 With the BMW Motorrad International GS Trophy Oceania 2020 behind us, it's time to look at the gear that made it all possible. We have details about the BMW Motorrad riding gear that worked well in the competition and will also perform in Southern California.
BMW Motorrad Rallye Competition Suit
As with all International GS Trophy competitions, the Rallye suit was provided to riders for complete comfort. This suit is well-ventilated and created from ProTechWool material that is abrasion-resistant. It also contains seven pockets so riders have room to store all their personal goods. With the provided body armor on the back, elbows, knees, hips and shoulders, every rider also achieves complete protection. Think of the ways you could use this suit in Riverside, CA.
BMW Motorrad Back Protector Vest
As an option instead of the previous back protection, this BMW vest gives exceptional coverage to the kidneys, chest, shoulder and spine. The rider's body heat molds the protection for a perfect fit. Plus, the vest is completely breathable for superior comfort in San Diego, CA.
BMW Motorrad Enduro GS Goggles
These Enduro GS goggles go great with the GS Carbon Helmet for ideal ventilation, especially while traveling off-road. These BMW goggles contain superior padding, a width-adjustable strap plus multiple lens tinting options. Use the orange double-glazed lens for travel in the rain near Los Angeles, CA.
BMW Motorrad Trinkpak Hydra
You must stay hydrated while riding. This flexible drinking system comes with a tube that works perfectly with the Rallye suit. It doesn't matter how long you are riding, you can have the fluids you need. The bottle is made from mold-resistant polyurethane and is completely transparent. It holds seventy ounces, so it's perfect for long days on the trails.
BMW Motorrad Summer Functional Socks
If you ride in hot and humid weather, you want socks that ensure plenty of ventilation, like these from BMW Motorrad. These offer a level of breathability that other companies can't provide. Plus, the socks are padded in the heel, ankle and gear shift region to prevent nasty blisters.
Get Your BMW Motorrad Gear in Southern California
Whatever ride you plan to embark on, you need the best gear. Visit a Southern California BMW Motorcycle dealer to get your gear and check out the new bikes. We are conveniently located in Southern California and ready to help.