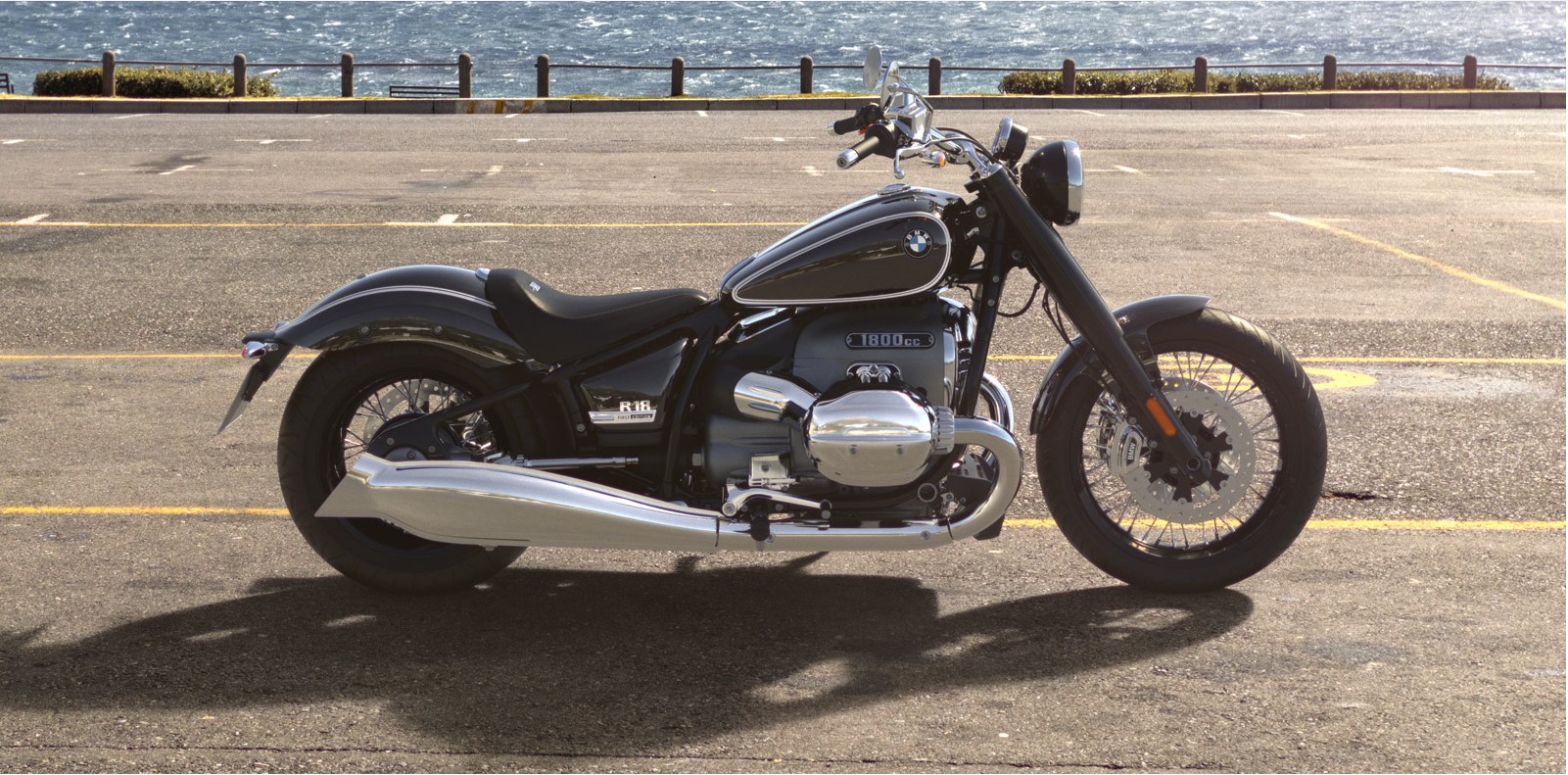 At the beginning of April, BMW Motorrad presented the production R 18 to enter into the cruiser segment. The new BMW R 18 debut also included details about the Big Boxer that enthusiasts have been waiting for. Let's get a closer look at the highlights of the new BMW R 18 in Riverside, CA.
New BMW R 18 Debut
BMW Motorrad has a lot to be proud of. First, the company hit record sales for the ninth consecutive year in 2019. With the introduction of the R 18, the company is poised to do even better in 2020. 
The new BMW R 18 invokes feelings of historical times and the iconic moments presented by this brand. What's given to us is a cruiser filled with character, which also includes the largest displacement boxer engine ever created. This motorcycle includes a 1,802 cc two-cylinder boxer engine that delivers 116 lb-ft of torque at 3,000 rpm. Plus, it pumps out 91 horsepower at 4,750 rpm, allowing riders to experience unbridled power. The bike itself is low and elongated with a double-cradle steel frame to create the appearance you've been dreaming about during a ride near Los Angeles, CA.
Ride A New BMW Bike Today
At Southern California BMW Motorcycle Dealers, we have the new BMW motorcycles for sale in San Diego, CA. You don't have to wait any longer to get on the back of a new bike and take that ride you have been hoping for. Visit our showroom to test ride a new BMW bike in Southern California. We can give you more details about the new R 18 or you can check out one of the other bike models currently available. Plus, we are currently offering some special promotions that allow you to own a new bike for less money.