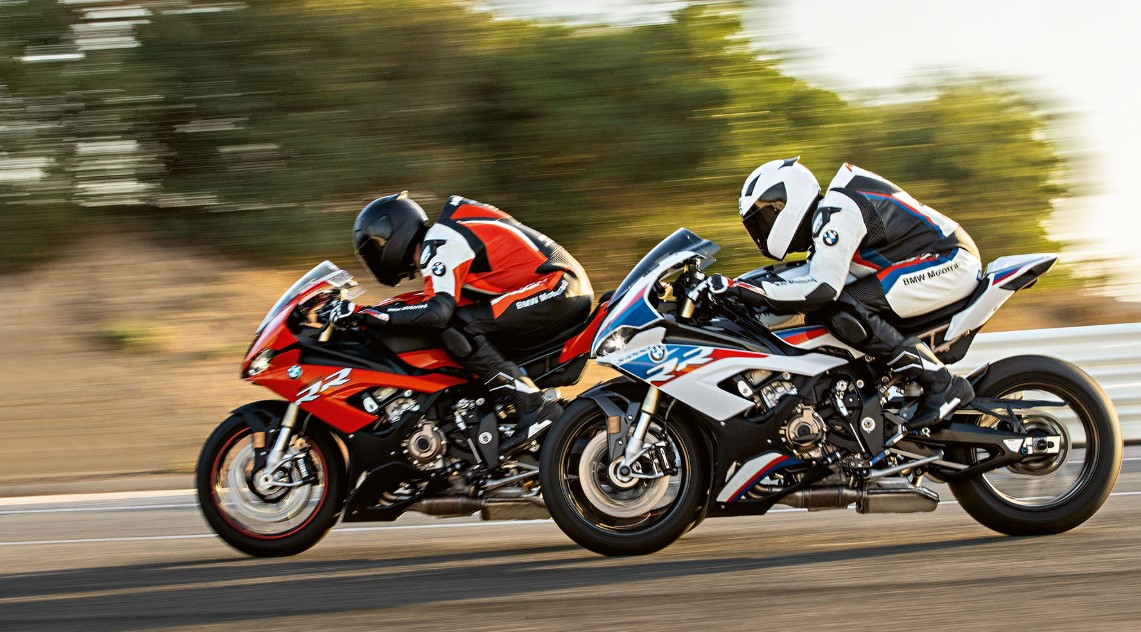 The BMW S 1000 RR has been in production since 2009 and continues to be one of the top superbike options for enthusiasts. To make riding this bike even better, the company released new BMW Motorrad M Performance Parts. These BMW motorcycle racing accessories will only enhance the ride in San Diego, CA. 
M Performance Parts Debut
The BMW Motorrad M Performance Parts are similar to those available for the M automobiles. These high-quality components are constructed to improve the racing experience. Each item specifically enhances the S 1000 RR driving dynamics for the road and race track near Los Angeles, CA. 
The lightweight carbon fiber parts are ideal for the body and fairing locations. You can now order an airbox cover, front-wheel cover, chain guard combined with the rear wheel cover, sprocket cover, fuel tank cover, and fairing side panel. In addition, the S 1000 RR is ergonomically adaptable to three different seat heights: M seat low, M seat high, and M sports seat. Furthermore, owners can choose from various footrest options. The standard footrest system is simple to upgrade with the M rider's footrests or M passenger footrests. 
Additional upgrades include the folding M handbrake lever, M remote adjuster, M clutch lever, and M Performance wheelsets. On top of that, you can also find the M lightweight battery to alter the driving dynamics further. Finish your bike off with a mounting stand adapter set complete with an M cover kit. 
Customize Your Racing Experience
It's time to create the ride you are dreaming of. Visit Southern California BMW Motorcycle Dealers to test ride a new BMW bike in Riverside, CA. We have all of the new BMW motorcycle gear in Southern California. Find your new S 1000 RR and then complete the experience with your performance gear. Contact a representative today to review limited-time finance offers and BMW promotions.