Marshall teaming up to bring magnificent sound to BMW motorcycles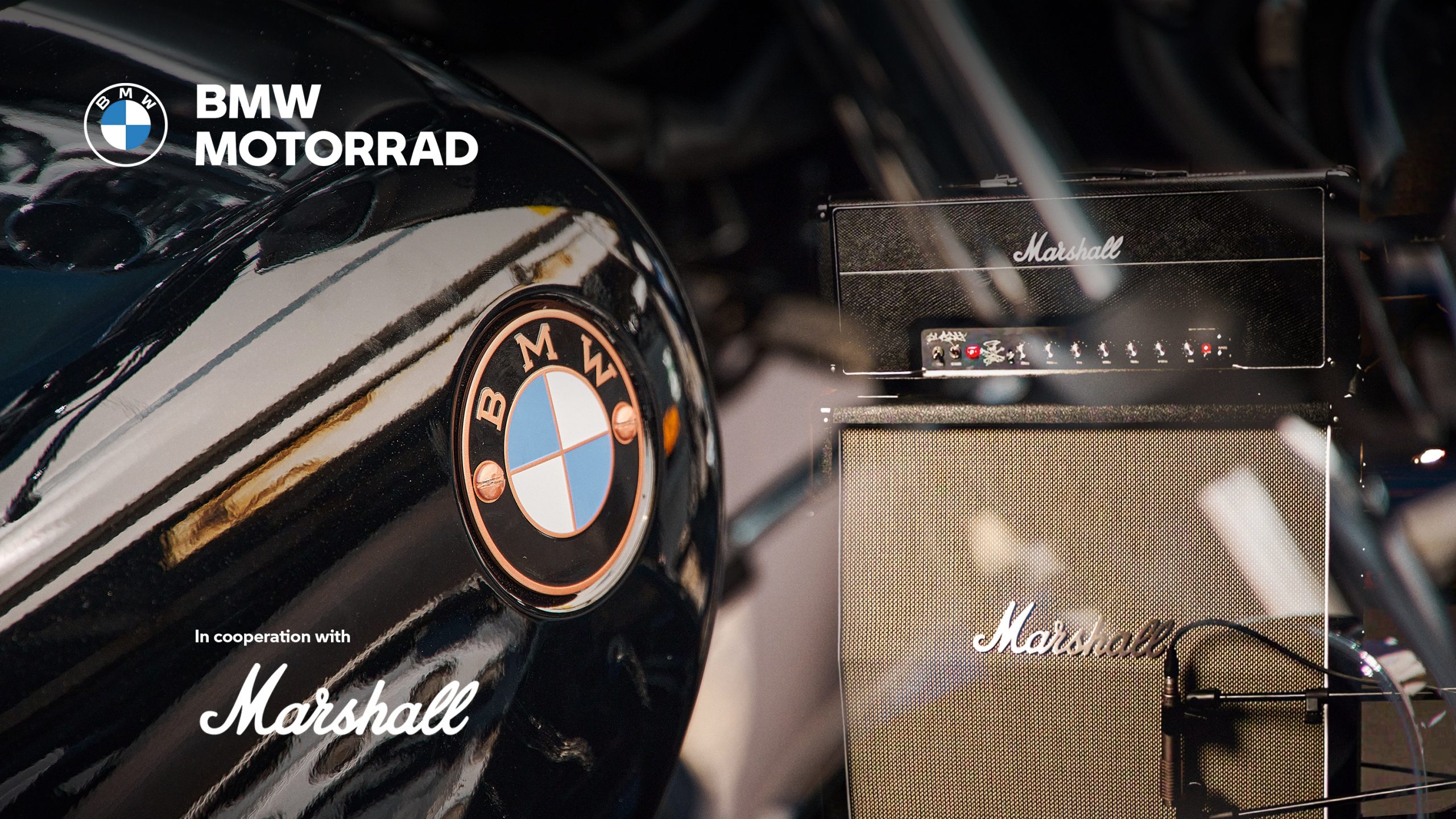 In July, BMW Motorrad and Marshall Amplification announced a strategic partnership to improve BMW Motorrad sound systems. This ensures that the future editions of BMW Motorrad vehicles will come with a premium music listening experience. After all, there's nothing like listening to music while having some fantastic riding experiences. It also creates deep emotional experiences on two wheels.
This is not the first time BMW Motorrad is doing some development work on its sound systems. Still, this time is something to look forward to because of the past achievements of Marshall Amplification in the sound category. In fact, for sixty years, Marshall has produced many of the best guitar amplifiers used by famous musicians. Since 2012, they have expanded their reach to active speakers and ground-breaking headphones for music lovers worldwide.
Riding a motorcycle while listening to music sure beats many experiences, which are about to get better with this new partnership. The improvements will be seen in all the latest editions of BMW Motorrad motorcycles, including the BMW Motorrad Heritage.
You can get the new BMW Motorrad motorcycles for sale at any BMW motorcycle dealer near you. If you're in Southern California, you can get new or old BMW motorcycles from Southern California BMW Motorcycle Dealers. We are a BMW motorcycle dealership in Riverside, CA; San Diego, CA; and also near Los Angeles, CA.
Our new and used motorcycle inventory is something to look forward to because no matter what you're looking for, we have something that will suit your needs. We also offer reviews for our motorcycles so you can see their specs upfront and decide on whether they'll be perfect for you or not. Contact us today, and let's help you started buying that motorcycle you want.