Why buy a BMW motorcycle in Southern California?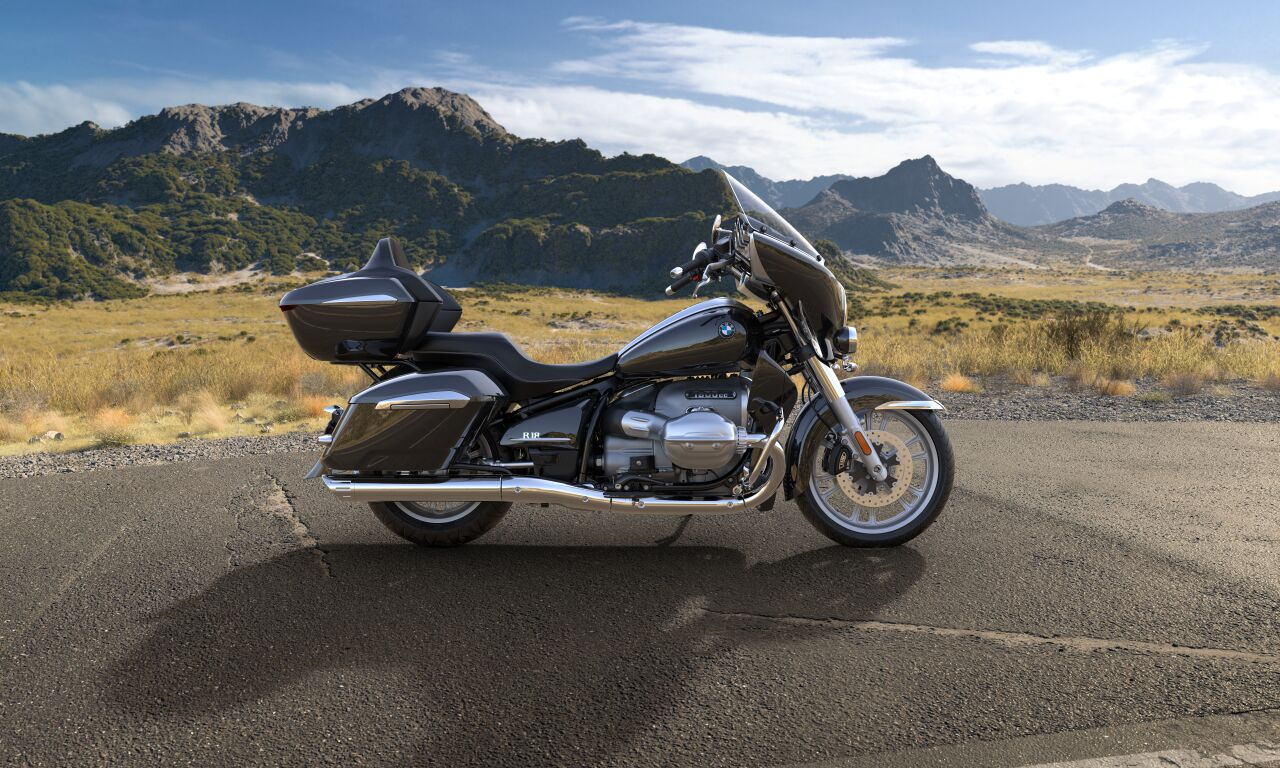 BMW motorcycles are widely known for their high-tech features, comfortable ride ergonomics, solid build quality, sleek designs, and sporty handling. The brand has produced various motorcycle models, with a wide range of state-of-the-art features that enhance safety, convenience, and comfort. It is pertinent that you get your BMW from a reliable dealership. You can trust us at the Southern California BMW Motorcycle Dealers to offer you the best service and help you find your perfect ride.
Are you searching for a reliable BMW Motorcycle dealership near you in Southern California to get your 2022 BMW R 18, 2022 BMW R 18 B, 2022 BMW R 18 Transcontinental, or any other BMW Motorcycle model? You can expect an entire stock of new inventory when you visit any of our Southern California BMW Motorcycle Dealership locations.
Some of the BMW motorcycles you can watch out for are in the R 18 family. The 2022 BMW R 18 invokes the history and the iconic hallmark of the brand and is scaled back to its core to allow for complete customization. The R 18 B combines full boxer power with BMW Motorrad touring history and the dynamic character of its range and offers you riding pleasure. Supplemented by available Automatic Stability Control (ASC) and dynamic engine brake control (MSR), the 2022 BMW R 18 Transcontinental offers luxurious and exclusive traveling. It provides everything you can expect from traditional elements to modern motorcycling technology, etc., such that it enhances safety and security with high standard control systems.
You can contact us at the Southern California BMW Motorcycle Dealership locations to get any of our models. Please make us your first stop and get the best service that you deserve.
Why choose the Southern California BMW Motorcycle Dealers?
At the Southern California BMW Motorcycle Dealers, we offer exceptional services you will enjoy. These include:
Top-notch customer service
Our BMW Motorcycle Dealers' commitment starts and ends with you, our valued customers. Complete satisfaction for all our customers is our leading and topmost goal. Whether you are buying a new or a pre-owned BMW motorcycle, you can always expect to receive outstanding service from us.
Available stocks
We guarantee you will find a perfect ride. We have unique models like the S 1000 XR, the R 18, the R 18 B, and the R 18 Transcontinental. We also have BMW motorcycles that can fit your budget, stop by and check through our showroom.
Special financing programs
Our BMW Motorrad staff are here to help you finance your next motorcycle with various special offers and programs.
Test ride
You can visit any of our locations to test ride a new motorcycle today and enjoy the ride.
If you also want to trade in your current motorcycle, you can stop by our value your trade page to find out the market value.
Start your adventure today!
We look forward to seeing you soon at one of our Southern California BMW Motorcycle Dealers. Visit us today!