What makes the BMW R nineT 100 Years and the BMW R 18 100 Years incredible?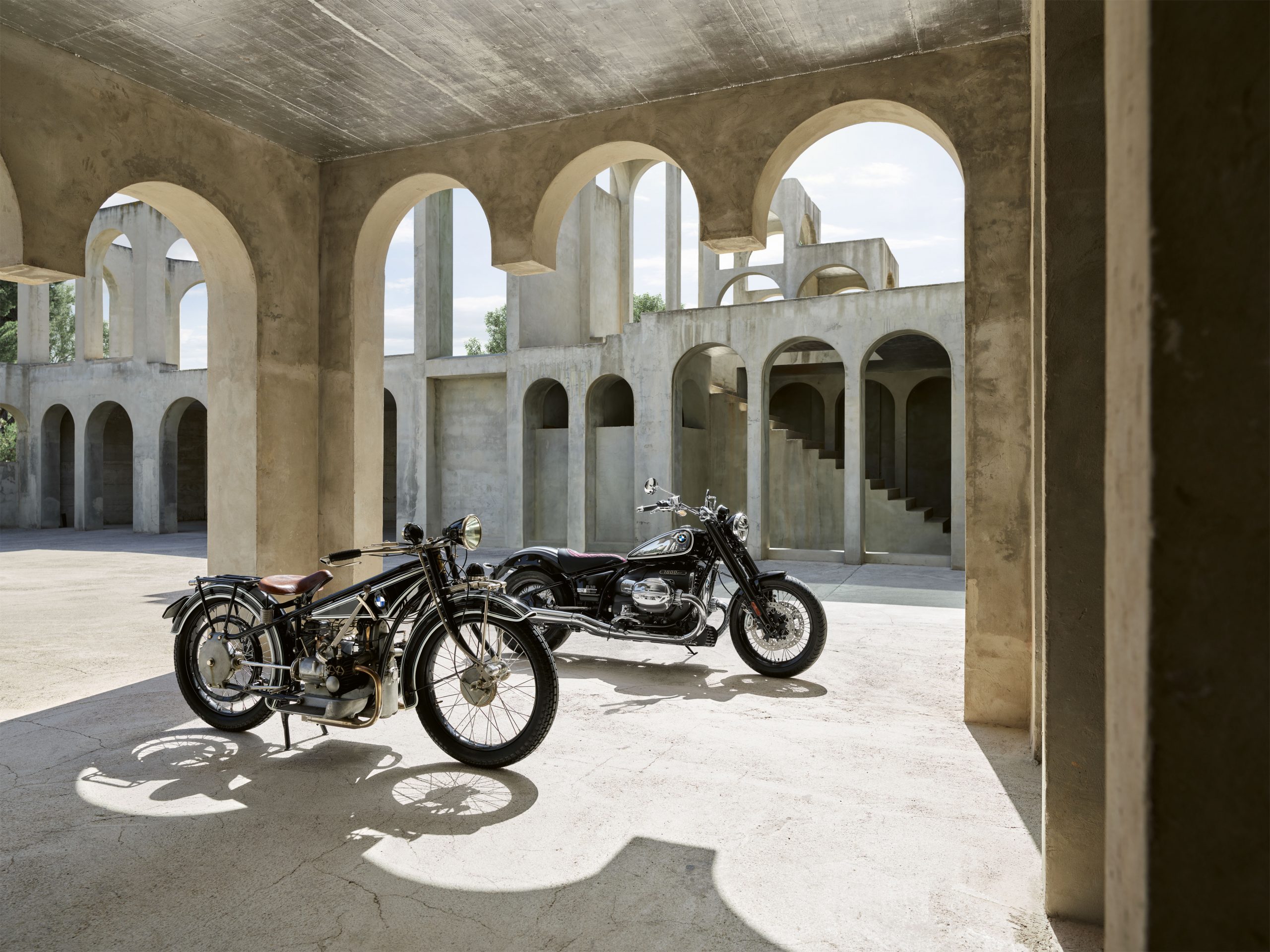 BMW Motorrad is celebrating its centennial in style by unveiling two limited edition models: the BMW R nineT 100 Years and the BMW R 18 100 Years. These motorcycles will be available in a limited run of 1,923 units each, paying homage to the brand's inaugural year.
The limited edition models boast bespoke details, including chrome and Option 719 parts such as milled parts and paint-on-chrome surfaces. The BMW R nineT 100 Years and the BMW R 18 100 Years are going to be available at the Southern California BMW Motorcycle Dealers near you. BMW Motorcycle Financing is available for these models. We also offer BMW Motorcycle service near you.
The Exciting BMW R 18 100 Years
The BMW R 18 100 Years will take you to the pinnacle of cruiser style and performance. This sleek motorcycle boasts a powerful 90-hp 1.8-liter boxer engine paired with a six-speed transmission and nickel-plated drive shaft for smooth and effortless power delivery.
But it's not just about power; the R 18 100 Years also boasts a visually stunning makeover, featuring a combination of black paintwork with high-gloss chrome, double white pinstriping, and a 100 Years badge. The seat has a two-toned black and oxblood red color and is embossed with a diamond pattern, adding a touch of luxury to the overall design.
There is a chrome Akrapovic exhaust with a perforated tailpipe trim shaped like the BMW logo. This cruiser also offers a variety of rider aids, including stability control, engine brake control, dynamic brake control, and ABS for added safety and confidence. And for added comfort and convenience, the R 18 100 Years includes full LED lighting, keyless ignition, heated grips, cruise control, and even a reverse assist function. This is a motorcycle that truly has it all.
The Outstanding BMW R nineT 100 Years
The BMW R nineT 100 Years is the ultimate choice for riders seeking a motorcycle that combines classic design with modern technology. This unique motorcycle boasts a powerful 1,170 cc boxer-twin engine that produces 109 horsepower and 85 lb.-ft of torque. There is a chrome fuel tank with black paint and double white pinstriping. Additional components are painted in black, like fork tubes, air intakes, and Option 719 Classic black anodized rims.
This motorcycle is not only aesthetically pleasing, but it also comes equipped with a plethora of electronic rider aids, such as BMW automatic stability control, ABS, dynamic braking, dynamic traction, engine braking controls, and three selectable ride modes (Dynamic, Road, and Rain), ensuring the rider stays safe and comfortable.
Additionally, the motorcycle comes with a 100th-anniversary badge on the top center of the tank, adaptive turning headlights, heated grips, and a USB port for rider convenience.
Riders can even further customize their ride by choosing from two package options: the Option 719 Billet Pack Shadow package includes a milled aluminum front engine cover, cylinder head covers, seat brackets, and an oil filler plug, while the Option 719 Billet Pack Shadow II package includes milled aluminum adjustable hand control levers and foot controls, footpegs, expansion tank covers, and bar end mirrors.
Ride in style and comfort on the BMW R nineT 100 Years, a true celebration of BMW Motorrad's legacy. Visit a BMW Motorcycle dealer near you to learn more about the BMW R 18 100 Years or the BMW R nineT 100 Years.