Why the BMW R 1250 R Is The Next Motorcycle You Should
Consider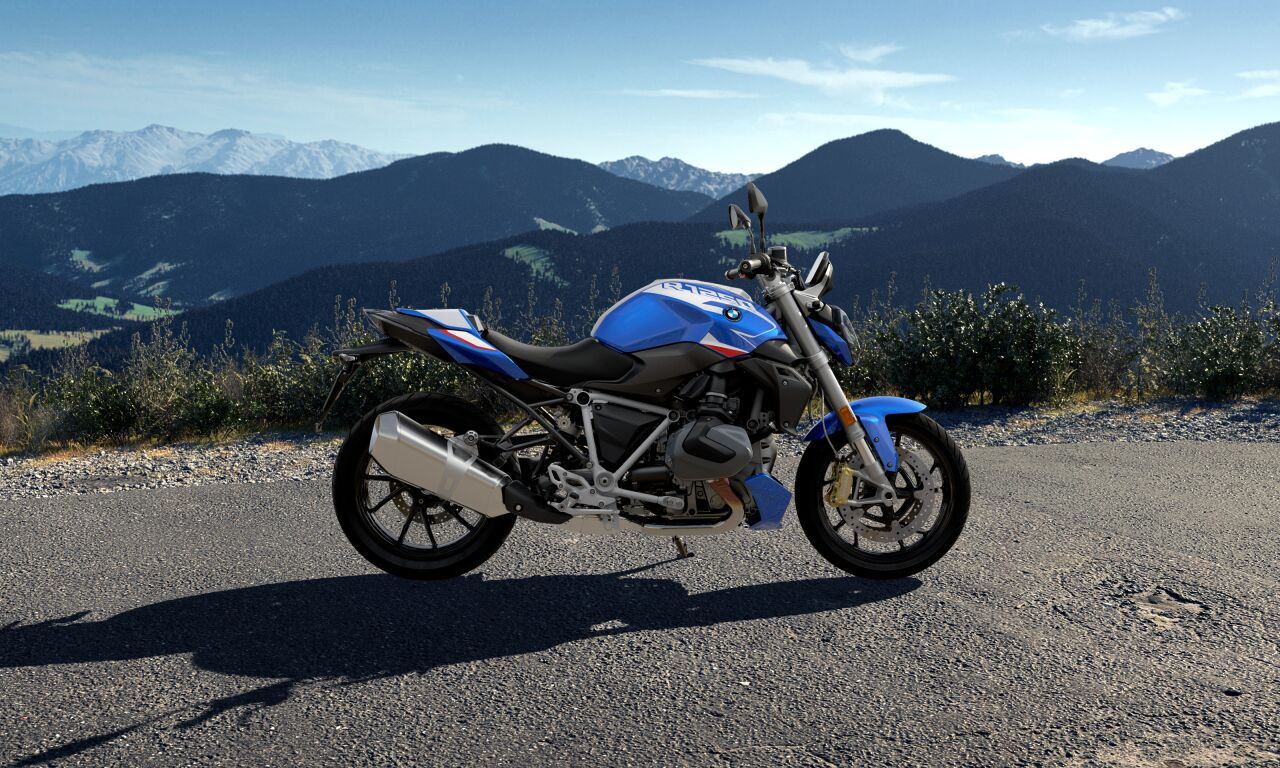 With the BMW R 1250 R, be ready to rev your engines and enjoy riding like never before. This stunning Roadster delivers an unparalleled riding experience with its traditional boxer engine and powerful BMW ShiftCam riding system. Whether you're craving a fast and aggressive ride, a pure and classic feel, or a smooth and comfortable cruise, this motorcycle has you covered. With its impressive powertrain and torque, you'll make a bold statement with every throttle twist. And thanks to its superior handling, you'll have complete control over every kilometer of road.
The BMW R 1250 R motorcycles for sale have undergone a complete overhaul, with various adjustments and new features that make it the ultimate package for any rider. This BMW Roadster Motorcycle is available at the Southern California BMW Motorcycle Dealers. These dealerships also offer customers BMW Motorcycle financing. Never before will you get the opportunity to feel the exhilaration of the open road, so take it. Schedule an appointment with this BMW Motorcycle dealership today and get ready to feel the wind in your hair!
The BMW R 1250 R Sets the Standard for Performance
Get ready to experience the ultimate adrenaline rush with the newly updated BMW R 1250 R, the perfect blend of power, agility, and versatility. This Roadster boasts a potent 1254cc, air/liquid-cooled, two-cylinder boxer engine that delivers a whopping 136 hp and 105 lb.-ft of torque, making it an absolute powerhouse on the road. But it's not just the brute force that sets this motorcycle apart. The innovative ShiftCam technology enhances rideability and reduces emissions and fuel consumption, making it an eco-friendly choice.
Whether you're taking a leisurely ride through the countryside or pushing it to the limit on challenging terrain, the BMW R 1250 R's three ride modes – Road, Rain, and the all-new ECO – have you covered. And with features like Dynamic Traction Control, Integral ABS Pro, and Dynamic Braking Control, you can be assured of maximum stability and control in any situation. The TFT display informs you about your riding efficiency, while the unmistakable boxer punch will leave you feeling exhilarated. Take the BMW R 1250 R out for a ride and experience the thrill of the ride like never before.
The new BMW R 1250 R comes standard with next-level features.
Step into the future of motorcycles with the dynamic and stylish BMW R 1250 R, the ultimate Roadster that offers you not one, not two, but three authentic looks. Whether you're a purist or a lover of classic elegance, this motorcycle has you covered.
The R 1250 R is available in Ice Grey paint, but for those who want to take it up a notch, BMW Motorrad offers premium variants in Racing Blue Metallic and Black Storm Metallic. But it's not just the exterior that's impressive – the optimized low-beam and high-beam headlights with adaptive technology ensure perfect illumination, making your ride safer and more enjoyable. And for those chilly days, the heated seats for both the rider and passenger ensure you stay warm and comfortable.
The full-color TFT instrument console with customizable displays and Bluetooth connectivity options keeps you connected and informed. Need to charge your phone? The additional USB port and 12V charging socket have got you covered. The Comfort Package with Keyless Ride, Tire Pressure Monitor, and Heated Grips makes for a stress-free and enjoyable ride. And for those who want to add a touch of luxury, the chrome exhaust system and chrome manifold are a must-have. With the BMW R 1250 R, you get more than just a motorcycle – you get a statement of style and performance that's hard to match.