BMW MOTORRAD + THE HOUSE OF MACHINES PRESENT PURE&CRAFTED LOS ANGELES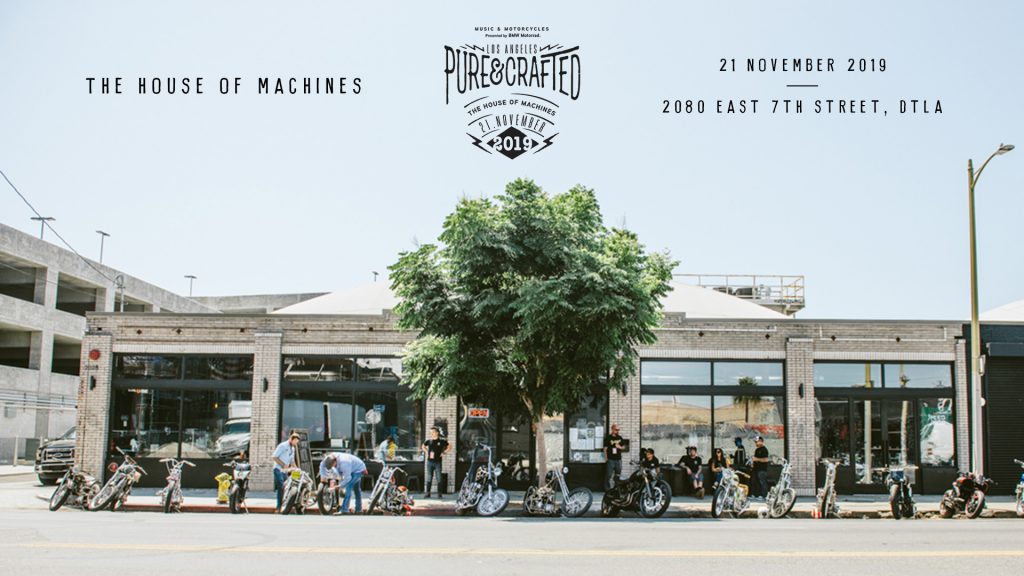 Berlin, Amsterdam, Johannesburg … and now LOS ANGELES! The House of Machines (THoM) has partnered with BMW Motorrad to bring Pure&Crafted Stateside.
---
Thursday, November 21 — limited-access event: Motorcycles, Music, Heritage, Cocktails, Beer, Coffee and Wholesome Food
With bands and DJs showcasing LA's top talent and a bespoke bar menu from head THoM cocktail creative @Bad_Birdy (including a special something in VIP bar John Thomas & Son) — Pure&Crafted Los Angeles promises to be a big day out.
BMW Motorrad are bringing a Bavarian take on the purity and emotion of riding to the heart of downtown L.A. with an exclusive viewing of the Concept R 18 — a hand-built custom that took designers deep into the brand's rich heritage for inspiration. An 1800cc prototype flat-twin powered machine that gives more than a hint of what's about to hit the cruiser segment!
Heritage highlights include a tattoo artist, pin-striping helmet artist, motorcycle photography exhibition from Heidi Zumbrun, chain stitch embroidery, leather works and a t-shirt press.
The House Of Machines (THoM)
THoM was created to be the essential bricks and mortar meeting house for a community. It's the personification of many passions; all things finely curated, well crafted, and purposefully made. THoM exists to serve a deceptively simple goal — to bring together man, woman and machine — and celebrate that union in all its expressions. It's our home, and you're invited.
thehouseofmacines.com / @thehouseofmachinnes_la / @thehouseofmachines_ct
BMW Group In America
BMW of North America, LLC has been present in the United States since 1975. Rolls-Royce Motor Cars NA, LLC began distributing vehicles in 2003. The BMW Group in the United States has grown to include marketing, sales, and financial service organizations for the BMW brand of motor vehicles, including motorcycles, the MINI brand, and Rolls-Royce Motor Cars; Designworks, a strategic design consultancy based in California; technology offices in Silicon Valley and Chicago, and various other operations throughout the country
BMW Manufacturing Co., LLC in South Carolina is the BMW Group global center of competence for BMW X models and manufactures the X3, X4, X5, X6 and X7 Sports Activity Vehicles. The BMW Group sales organization is represented in the U.S. through networks of 348 BMW passenger car and BMW Sports Activity Vehicle centers, 149 BMW motorcycle retailers, 122 MINI passenger car dealers, and 38 Rolls-Royce Motor Car dealers. BMW (US) Holding Corp., the BMW Group's sales headquarters for North America, is located in Woodcliff Lake, New Jersey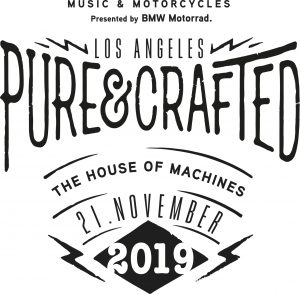 ---