BMW Motorrad Unveils HP4 Race – Its First Full-Carbon Fiber Bike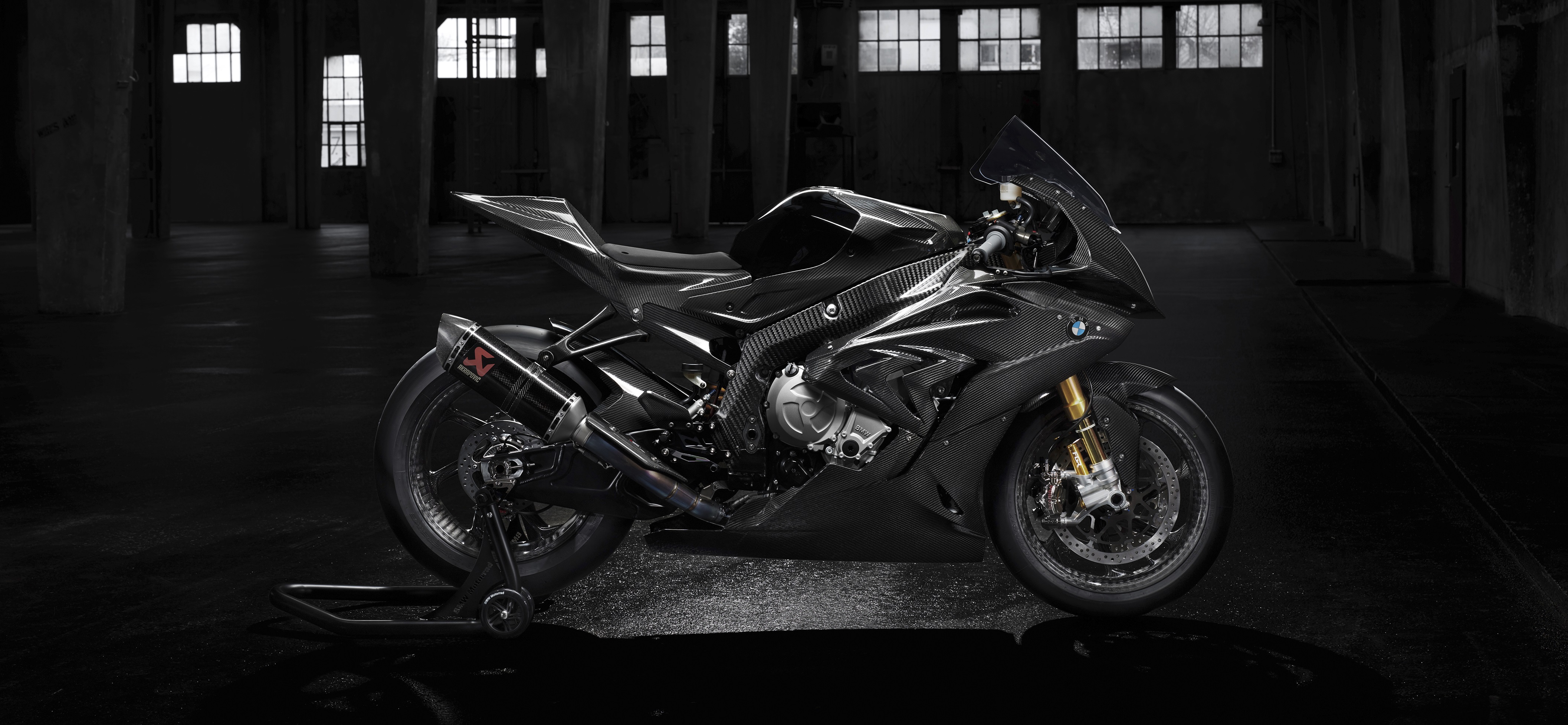 BMW Motorrad recently unveiled its first full featherweight bike at the EICMA motorcycle show in Milan, Italy. The concept, called the HP4 Race, is built on the S1000RR superbike platform and features carbon fiber fairings, wheels and a carbon fiber frame.
Carbon fiber is everywhere on this bike, from the sleek nose to the tip of the Akrapovic
performance exhaust. The totally blacked-out HP4 Race concept is highlighted by gold-painted front Öhlins GP-spec FGR fork tubing and rear suspension springs but the beautiful pattern of carbon fiber is left untouched everywhere else. On the ground, spiral-spoked carbon fiber wheels have a twisted look that appears as though it's revved and ready to launch off the
starting line. In unveiling photos, the HP4 Race is equipped with slick tires that look eager to take on the GP track.
BMW HP4 Specs
BMW Motorrad has kept silent on details about engine power, an exact weight and other
performance indicators. But if the 199 horsepower produced by the S1000RR it's based on is any clue, there's no doubt this bike will be a beast. BMW Motorrad has likely squeezed in performance upgrades, but even without them the bike will certainly be quicker than its forebear thanks to the improved power-to-weight ratio.
The HP4 Race will be hand-built in a limited quantity and the staff at Southern California BMW Dealers cannot wait to see it in person. The BMW HP4 Race should hit the streets in the second half of 2017, so you'll have to make due with photos of the beautiful bike until then.
BMW Motorcycles in Southern California
In the meantime, visit one of our impressive dealerships in the Southern California BMW Motorcycle Dealers group and you'll find an incredible BMW Motorrad motorcycle. Whether you're looking for a roadster, superbike, tourer, adventure bike or even a bagger, we are your source for new BMW motorcycles for sale in Southern California. With BMW motorcycle dealerships in cities including Burbank, Ventura, San Diego, Riverside and Long Beach, Southern California BMW Motorcycle Dealers can find you a great deal close to home.
Visit one of our dealerships today to take a test ride, learn about financing options and current promotions and ride a great BMW motorcycle home today!